Popular Cancun Excursions
Before setting off on your Mexico vacation, you may enjoy finding out about the variety of fantastic Cancun excursions.
When on holiday, many people choose to venture out from their resorts and take a break from sunbathing on the picturesque beaches. After all when you're based in such an amazing location you may as well explore the range of attractions and activities that it has to offer.
It is a good idea to create a list of your favourite things to do in Cancun, you can then narrow down your list and pick out your must see attractions before you travel.
You may enjoy a day out at one of the popular ecological parks, like Xel-Ha, Xcaret or Xplor, or you could take a tour to the beautiful Sian Ka'an natural reserve. There are many fascinating archaeological sites to visit where you can make your way around the mysterious Mayan ruins. Others may enjoy a spot of deep sea fishing, maybe a catamaran boat trip or even a Caribbean cruise.
Themed Excursions in Cancun
Cancun is well known for its energetic nightlife, with a range of bars and nightspots like the world famous Coco Bongo Club. This is one of the reasons why the area is often seen as such a popular destination for spring breakers. However there are also a variety of family friendly Cancun excursions to enjoy, including caribbean carnivals and character themed party experiences.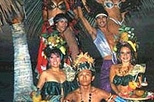 Caribbean Carnival
The Carnival Cruise sets sail on a non-stop party from Cancun to the beautiful island of Isla Mujeres. The lively atmosphere with culturally themed music, games, dinner and a show offers fun and enjoyment for everyone on board.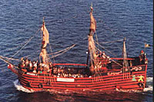 Captain Hook Cruise
The Pirate Assault show is a themed nightime experience cruise. This colourful, vibrant and energetic show has something for all the family to enjoy and includes an open all-inclusive bar and buffet dinner.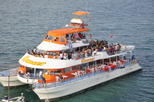 Sightseeing, Dancing and Snorkeling
On this enjoyable catamaran cruise you can enjoy a memorable day of sightseeing in a range of spectacular locations. There is also the opportunity to try snorkelling, before climbing back on board to embrace the party atmosphere.
Another aspect that you are certain to enjoy on your vacation is the widespread variety of mouth watering Mexican food. Most of the resorts contain themed restaurants where you will be able to sample a variety of traditionally cooked food.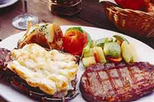 Lobster Dinner Cruise
If you're hoping to dine out for the evening though, then you could look forward to this memorable dinner cruise. You can enjoy a delicious lobster dinner as you set sail on the open water of the Nichupte Lagoon.
If you're looking for a romantic meal or a group dinner in a tranquil setting then you'll definitely enjoy the experience.

Adventure Tours in Cancun
Many people travel to Cancun or Riviera Maya with the intention to experience swimming with dolphins. There is also the opportunity of course to try scuba diving and snorkelling. You can explore the Caribbean Sea to encounter unique species of marine life or venture around on land to discover enchanting varieties of wildlife.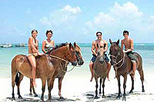 Horseback Riding in Mexico
This tour offers a relaxing experience for horse riding enthusiasts. You can enjoy the chance to experience a peaceful day out on your vacation as you explore a range of eye-catching settings in the outskirts of Cancun.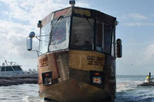 Cancun Duck Tour
Enjoy a fun day out on land as well as water in this popular Cancun excursion. The Cancun Duck tour takes you to a range of landmark settings on board an adventurous, amphibious vehicle.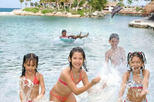 Xcaret Day Trip
Xcaret offers an adventurous excursion for all the family. The iconic ecological park has a range of activities to enjoy including snorkeling, swimming and exploring. The park is home to many varieties of colourful wildlife and vibrant marine life.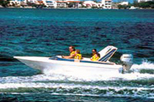 Jungle Speed Boat Tour
There is also an adventurous Jungle Tour which takes you on an exciting speedboat ride through the green mangroves and lush jungle landscape. This activity is followed by a snorkeling experience to complete your exciting day out.
There are many other Cancun excursions to enjoy and a wide range of exciting places to visit. You could embark on a Whale Shark Adventure, which offers visitors the chance to observe the magnificent whale shark amongst other marine animals in their natural environment.

If you're feeling energetic you may enjoy the opportunity to try parasailing in Mexico. You could else delve into the mysterious Hidden Worlds Cenote adventure or discover the stalactites and stalagmites at Rio Secreto.

You could enjoy a family day out in a Caribbean funday experience. Visit a private beach club where you can try your hand at a variety of sporting activities, including snorkelling, volleyball and cycling in a relaxed all-inclusive environment.
---
Return to Riviera Maya Holidays
---